GPQI Newsletter 1/2023

Global Project Quality Infrastructure Newsletter
06 February 2022
Dear readers
Welcome to the first issue of the Global Project Quality Infrastructure (GPQI) newsletter in 2023. This newsletter provides an overview of GPQI's activities, upcoming events in the field of Quality Infrastructure (QI) and publications that GPQI has launched recently.
In this issue, we feature an interview with Pablo Corona Fraga. As an expert on cybersecurity, he actively supports the German-Mexican Dialogue on QI. Pablo Corona Fraga is the Global Sales Director at NYCE (Normalización y Certificación S.C.). He serves as the Vice-Coordinator of the ISO working group, which develops the 27001 series of standards at the international level. Moreover, he is the Director of Cybersecurity at the Internet Association MX (Asociación de Internet MX). In 2021, he supported NYCE in publishing the Mexican standard NMX-I-62443-4-1-NYCE-2021, which is internationally harmonised with the international standard "IEC 62443-4-1:2018".
Take a look at our latest news and find out about the QI developments in our partner countries. We look forward to your feedback: Please contact us if you have any thoughts or suggestions for this newsletter.
Let's shape the future of QI together!
Sincerely
Your GPQI project team
CONTENT
1. Events
2. News from our partner countries
3. Publications
4. Three questions for ...
1. THREE QUESTIONS FOR... Pablo Corona Fraga, Global Sales Director at NYCE (Normalización y Certificación S.C.)
Why was it important to adopt IEC 62443 as a national standard in Mexico?
Today, most human activity is related to information systems and telecommunications technologies. Almost every controllable element is connected to an automation and control system. Therefore, it is relevant to raise cybersecurity levels. IEC 62443 is a series of standards that provide a systematic and practical approach to cybersecurity in industrial automation and control systems. There are certainly advantages to adopting IEC 62443. Firstly, the increased accessibility to the standard resulting from its availability in Spanish. A national standard can help to overcome the language barrier and improve the comprehension of the local context. Secondly, the additional legal value: A local standard takes precedence over the international one, generating political certainty. Thirdly, the existence of an impartial body that can objectively evaluate the implementation of the standard, which is what NYCE does.
What was NYCE's role in the development and adaptation of IEC 62443?
Through NYCE, Mexican experts from the industry, academia, government, and other relevant bodies can participate in international standardisation organisations. To adopt IEC 62443-4-1:2018 as a national standard, NYCE translated it into Spanish. The terms and concepts were adapted according to local laws to avoid contradictions. This allowed it to be published as a national standard with legal validity. The language of the Mexican standard is comprehensive and completely harmonised, meaning nothing from the international standard is omitted. It aims to contribute to certainty anywhere around the world, so that it can be easily applied regardless of the available infrastructure or technology.
From your perspective, what is the impact of GPQI's cooperation activities related to cybersecurity?
We expect to build a community as well as share and generate knowledge about cybersecurity. Standards form a language that is understandable to different stakeholders and decision-makers. They should recognise and clearly understand the relevance of cybersecurity and its implementation. Perhaps most importantly, GPQI's activities have an influence on public policy, promoting the implementation of good practices and enforcing compliance with standards. This has a positive impact on civil society.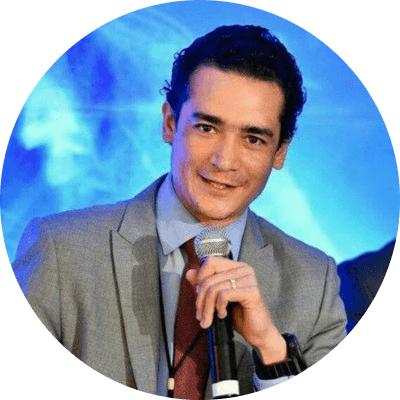 Pablo Corona Fraga
2. NEWS FROM OUR PARTNER COUNTRIES
IEC 62443: SECURITY FOR INDUSTRIAL AUTOMATION AND CONTROL SYSTEMS
© Markus Spiske / Pexels

SENAI, VDMA AND GPQI KICK-START IMPLEMENTATION OF A GPL DEMONSTRATOR IN BRAZIL

Participants visited the demonstration factory at the Centre for I4.0 in Belo Horizonte. © GPQI - GIZ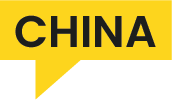 STAKEHOLDER MEETING ON PRODUCT SAFETY, ACCREDITATION AND CONFORMITY ASSESSMENT

Stakeholder representatives exchange thoughts at the product safety and accreditation and conformity assessment working group meeting. © GIZ-GPQI
GPQI-EUROCHAM DIALOGUE ON SNI CERTIFICATION DEVELOPMENT AND IMPLEMENTATION

Participants of the dialogue on SNI Certification between EuroCham Indonesia and GPQI. © EuroCham Indonesia
2023-01-03

INDO-GERMAN EXCHANGE ON COORDINATION MECHANISMS IN MARKET SURVEILLANCE
© Karolina Grabowska / pexels.com
3. PUBLICATIONS

An accreditation perspective on information security management systems (ISMS) and data protection in Germany and Mexico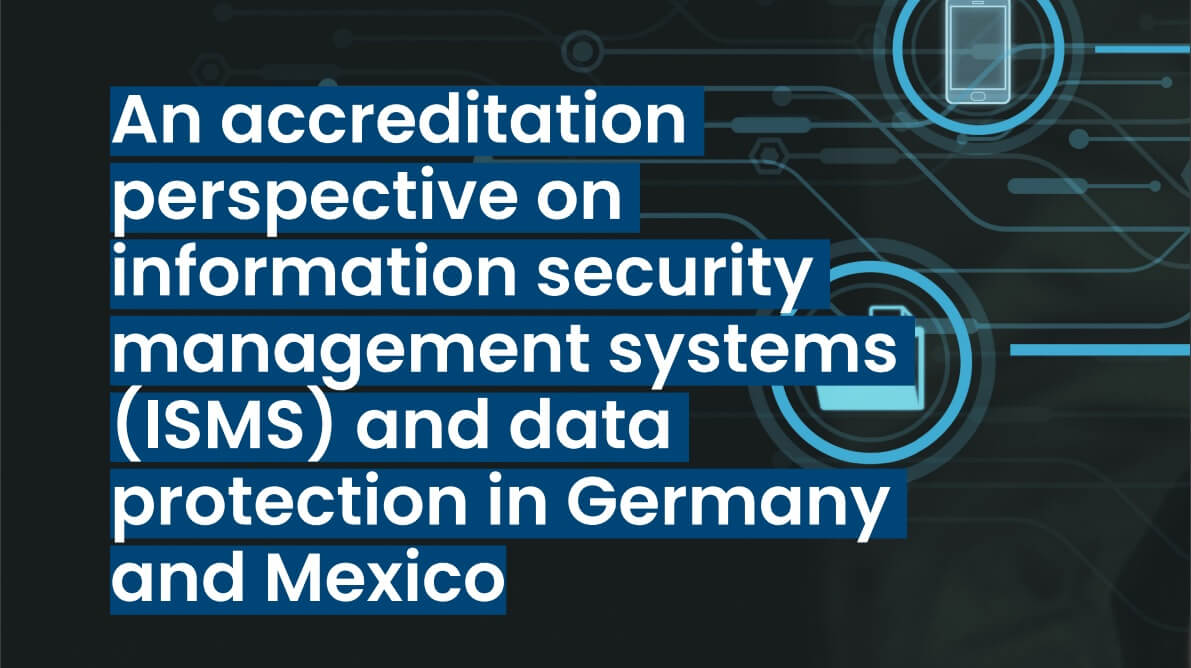 Cover of the publication. © Oliver Hick-Schulz / GPQI - GIZ
The explosion of data due to digital transformation requires secure and protected data. ISO/IEC 27001 is a crucial certification for cybersecurity, focusing on data availability, confidentiality and integrity. Accreditation strengthens confidence in information security and data protection certification and provides an overview of accreditation processes in German and Mexican accreditation bodies.
The publication "An accreditation perspective on information security management systems (ISMS) and data protection" provides an overview of the approaches and processes followed by the German and Mexican accreditation bodies to accredit certification bodies in the respective fields.
You can read and download it here.

UNITED IN QUALITY AND SAFETY - SPANISH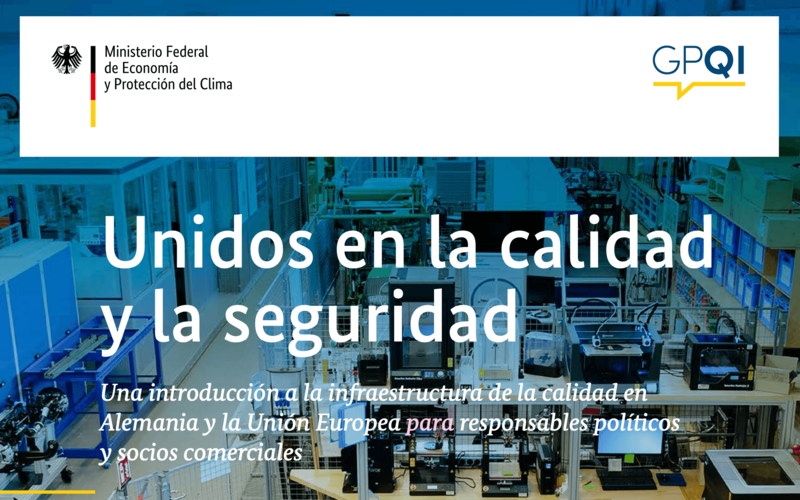 Cover of the publication. © BMWK
Now available in Spanish: The publication "United in Quality and Safety - An introduction to quality infrastructure in Germany and the European Union for policymakers and trade partners" illustrates how QI institutions in Germany and the EU work together. It provides an overview of the various components of QI: standardisation, conformity assessment and accreditation, metrology, and market surveillance. In addition, the system of product legislation in Germany and the EU is explained. Using concrete products as examples, the publication helps to understand how the different elements of QI contribute to high-quality, compliant products and services.
You can read and download it here.
4. JOB OPPORTUNITIES
We are hiring! Join our GPQI team as a communications intern! You will be based in Berlin from 24 March 2023 until 23 September 2023 and support in implementing communication measures with our global GPQI team in China, Brazil, India, Indonesia and Mexico.

Apply until 12 February! Find more information here.
Please follow this link if you would like to change your newsletter preferences.
If you no longer wish to receive this newsletter, please click here.
Publisher:
Deutsche Gesellschaft für Internationale Zusammenarbeit (GIZ) GmbH
Registered offices
Bonn and Eschborn, Germany
Friedrich-Ebert-Allee 32 + 36
53113 Bonn, Germany
T +49 228 44 60-0
F +49 228 44 60-17 66
Dag-Hammarskjöld-Weg 1 - 5
65760 Eschborn, Germany
T +49 61 96 79-0
F +49 61 96 79-11 15
Registered at
Local court (Amtsgericht) Bonn, Germany: HRB 18384
Local court (Amtsgericht) Frankfurt am Main, Germany: HRB 12394
VAT no. DE 113891176
Tax no. 040 250 56973
Chairperson of the Supervisory Board
Jochen Flasbarth, State Secretary in the Federal Ministry for Economic Cooperation and Development
Management Board
Thorsten Schäfer-Gümbel (Chair of the Management Board)
Ingrid-Gabriela Hoven
In charge of this newsletter:
Laura Hellwig
The German Federal Ministry for Economic Affairs and Climate Action (BMWK) has commissioned the Deutsche Gesellschaft für Internationale Zusammenarbeit (GIZ) GmbH to implement the Global Project Quality Infrastructure.