GPQI Newsletter 4/2022

Global Project Quality Infrastructure Newsletter
01 August 2022
Dear readers
Welcome to the fourth issue of the Global Project Quality Infrastructure (GPQI) newsletter in 2022. This newsletter provides an overview of GPQI's activities, upcoming events in the field of QI and publications that GPQI has recently launched.
In this issue, we feature an interview with Sonia Prashar. As Deputy Director General of the Indo-German Chamber of Commerce (IGCC), she is an expert on Indo-German business. In the interview, she shares her perspectives on current opportunities for German companies in the Indian market and the close collaboration between IGCC and GPQI. Sonia Prashar has actively supported the activities of the Indo-German Working Group on QI for many years. Most recently, she contributed to the 1st Forum on Technical Regulation and Conformity Assessment which took place as part of the Indo-German QI-Days in July 2022.
Enjoy the overview of the latest news and QI developments in our partner countries. We look forward to your feedback: Please contact us if you have any ideas or suggestions for this newsletter.
Let's shape the future of QI together!
Sincerely
Your GPQI project team
CONTENT
3. News from our partner countries
1. THREE QUESTIONS FOR ... Sonia Prashar, Deputy Director General of the Indo-German Chamber of Commerce (IGCC)
India is an attractive investment and sales market for German companies. What business opportunities does the Indian Market offer to German companies?
India and Germany have been strategic partners for decades. In the current geopolitical situation, it is imperative to secure sustainable supply chains across businesses. This is why regular and constructive dialogues, including the 2020 policy "Guidelines for the Indo-Pacific" of the German Government, are key. Germany cooperates with India in many sectors: automotive, machine tools, chemicals, pharmaceuticals and most importantly skilling. Besides that, both countries can partner in the topics of renewables, energy transition, hydrogen, solid and water waste management, sustainable agriculture and cold storage. There must be a fresh, updated gap analysis and a focused approach to bilateral cooperation. There is no dearth of opportunities for Indo-German partnership to flourish in the coming decades.
What are typical challenges German companies – and especially SMEs – face in India?
With the renewed dialogue on investment protection and free trade agreements, it is clear that India is an important and potential ally for Germany. It offers sustainable markets, while inspiring the German-European foreign policymakers. Challenges which German companies face in India are related to non-tariff barriers, harmonisation of standards, data protection and connectivity. However, by fostering regulatory cooperation, trade and investment, these challenges can be overcome.
How does the collaboration between GPQI and IGCC work in practice and why is it important?
Cooperation between GPQI and IGCC is an essential factor for the success of Indo-German business. The industry must engage actively in dialogues with policymakers, peer groups and domain experts. While GPQI as a multistakeholder platform provides the framework, IGCC provides the connection with the industry via its large membership in India and Germany. We are glad and inspired each day that this partnership is working fantastically to provide impetus to Indo-German trade.

Sonia Prashar
2. EVENTS

TECHNICAL EXCHANGE ON STANDARDS DEVELOPMENT AND IMPLEMENTATION IN INDONESIA AND GERMANY

G7 Standardisation – a strategic instrument for climate action and the global digitak energy transition
3. NEWS FROM OUR PARTNER COUNTRIES

MEXICO AND GERMANY EXCHANGE VIEWS ON STRENGTHENING MARKET SURVEILLANCE

Forum on Market Surveillance Mexico-Germany during BMWK delegation visit to Mexico. © GPQI-GIZ
2022-07-29
A delegation of the German Federal Ministry for Economic Affairs and Climate Action (BMWK) visited Mexico from 26 to 31 May. During the delegation visit German and Mexican experts exchanged experiences and best practices in market surveillance. They discussed cooperation mechanisms among economic actors and authorities, risk classification and e-commerce. Read more...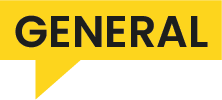 EU COMMISSION PUBLISHES NEW "BLUE GUIDE"

View of the Berlaymont in Brussels. © Carl Campbell / Unsplash
2022-07-28
On 29 June 2022, the European Commission published the guide for the implementation of EU 2022 product legislation - the so-called "Blue Guide". The aim of the guide is to create a better understanding of product regulations within the European Union (EU). It also aims to help ensure that product rules are applied consistently across all sectors of the single market. Read more...

BMWK DELEGATION MEETS BRAZILIAN STAKEHOLDERS

Thorsten Lindner (left) and Boris Böhme (right), BMWK, meet with Brazilian stakeholders. © GPQI-GIZ
2022-07-13
From 8 to 14 June, a delegation from the German Federal Ministry for Economic Affairs and Climate Action (BMWK) visited Brazil to meet key stakeholders of the Brazilian quality infrastructure system. Representatives of the BMWK visited both Rio de Janeiro and Brasília where they met with the respective partners and discussed cooperation on quality infrastructure (QI) within Brazil. Read more...
4. PUBLICATIONS

Factsheet: Global Project Quality Infrastructure India

The cover page of the factsheet on GPQI India. © GIZ-GPQI
This factsheet provides information about the activities of the Global Project Quality Infrastructure (GPQI) in India. In 2013, Germany and India set up the Indo-German Working Group on Quality Infrastructure (QI) to reduce technical barriers to trade, enhance product safety and strengthen consumer protection. The working group brings together relevant ministries, regulators, public agencies, QI-bodies, industry associations, companies, technical and scientific institutions.
Find out more about the work of GPQI in India in this factsheet! You can read and download it here.
5. JOB OPPORTUNITIES
We are hiring! Join our GPQI team as an communications intern! You will be based in Berlin from 14 September 2022 until 13 March 2023 and support in implementing communication measures with our global GPQI team in China, Brazil, India, Indonesia and Mexico.

Apply until 3 August! Find more information here.
Please follow this link if you would like to change your newsletter preferences.
If you no longer wish to receive this newsletter, please click here.
Publisher:
Deutsche Gesellschaft für Internationale Zusammenarbeit (GIZ) GmbH
Registered offices
Bonn and Eschborn, Germany
Friedrich-Ebert-Allee 32 + 36
53113 Bonn, Germany
T +49 228 44 60-0
F +49 228 44 60-17 66
Dag-Hammarskjöld-Weg 1 - 5
65760 Eschborn, Germany
T +49 61 96 79-0
F +49 61 96 79-11 15
Registered at
Local court (Amtsgericht) Bonn, Germany: HRB 18384
Local court (Amtsgericht) Frankfurt am Main, Germany: HRB 12394
VAT no. DE 113891176
Tax no. 040 250 56973
Chairperson of the Supervisory Board
Jochen Flasbarth, State Secretary in the Federal Ministry for Economic Cooperation and Development
Management Board
Tanja Gönner (Chair of the Management Board)
Ingrid-Gabriela Hoven
Thorsten Schäfer-Gümbel
In charge of this newsletter:
Dorothea Rüdiger
The German Federal Ministry for Economic Affairs and Climate Action (BMWK) has commissioned the Deutsche Gesellschaft für Internationale Zusammenarbeit (GIZ) GmbH to implement the Global Project Quality Infrastructure.